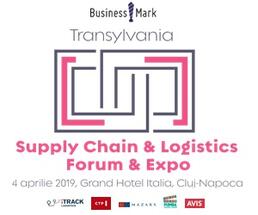 Evenimentul reprezintă o platformă importantă pentru a obține insights de la companii de top din piață, de a vă conecta cu profesioniști din domeniu, de a afla bune practici de management al lanțurilor de aprovizionare și logistică, ce funcționează cel mai bine și ce strategii dețin premise cu potențial în viitor.
Iată speakerii care ne vor fi alături:
ARISTIDES MATOPOULOS,
Reader in Logistics and Supply Chain Management, ASTON UNIVERSITY; Visiting Professor, UNIVERSITY OF LILLE; Director, SUPPLY CHAIN GNOSIS (Consulting Services), U.K.
MORTEN BELSØ,
Consultant, AMCS Group (Denmark)
JORGE GUILLÉN RANGIL,
Export Manager, Agroveco (Spain)
DANIEL PARASCHIV
, Business Development Manager for Transilvania, CTP Invest
DANIEL DRĂGUȘIN,
Customer Service and Logistics Senior Manager East Balkans, PepsiCo
VICTOR DĂNILĂ,
Supply Chain Manager, Orkla Foods Romania
MIHAELA HAMPU,
Senior Manager, Tax Advisory, Mazars
MARIAN ORZU,
Managing Partner, Dunwell
Aceștia vor aborda principalele teme de discuție: https://bit.ly/2I6XXcS
Mai multe detalii despre conferința Supply Chain & Logistics Forum & Expo, Cluj-Napoca și modalitatea de înscriere puteți afla aici: https://bit.ly/2to0Wn2.
Eveniment organizat de BusinessMark, susținut de: iTrack Logistics, CTP, Mazars România, PUMBA Creative Studio, AVIS.
Radio-ul oficial al evenimentului: Europa FM.
Eveniment organizat cu susținerea: Arilog, BRCC, CCIRI, BCCBR, Zelist Monitor.
Parteneri media: Jurnalul de Afaceri, Financial Market, DeBizz, Transilvania Business, Market Watch, PRbox.ro, Curierul Național, Portal Management, Antreprenor în România, MoneyBuzz, Social Media Romania, Global Manager, Administratie.ro, BirouInfo.ro, Depozitinfo.ro, InfoOradea, Rbe Connect, Monitorul de Făgăraș, Spatiul Construit, MATEK, Financiarul, Monitorul de Făgăraș, InTurda.ro, PRwave, Business Press, Clujul de Buzunar, Business24, Ziare.com, Tranzit, Cargo Magazin, Stiri Actuale, Revista Piața.