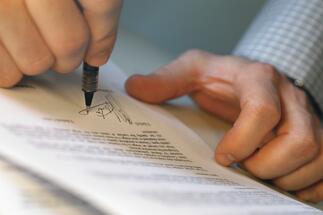 Emslie este expert contabil, având peste 30 de ani de experiență în domeniul serviciilor financiare și al managementului proprietăților. El a ocupat diverse funcții în cadrul grupului ABSA (în prezent parte din grupul financiar Barclays) pe o perioadă de 21 de ani, devenind director al departamentului ABSA Corporate și Business Bank, director al departamentului ABSA Africa și membru al Comitetului Executiv ABSA Group. El s-a retras în 2009 și deține în prezent funcția de chairman și de director non- executiv în diverse companii private și publice.
NEPI este unul dintre cei mai importanți jucători din piața locală imobiliară, din portofoliul său făcând parte Mega Mall, Promenada, Vulcan Value Center, City Parl Constanța, Ploiești Shopping City, Brăila Mall, Galați Shopping City.
De asemenea, NEPI deține și clădirile de birouri Floreasca Business Park, The LakeView din București, City Business Centre din Timișoara și The Office din  Cluj.
 Acțiunile fondului se tranzacționează pe bursa de la București, la Londra și la Johannesburg (Africa de Sud). La București, fondul are o capitalizare bursieră de 12,23 miliarde de lei (2,7 miliarde de euro). (sursa: zf.ro)